Mr Miskry was born in Scotland and educated at Epsom College in Surrey. He attended Charing Cross and Westminster Medical School, University of London where he obtained his medical degree in 1990. He specialised in Obstetrics and Gynaecology working in London Teaching Hospitals during his training gaining considerable surgical experience as well as the management of both low and high risk pregnancies.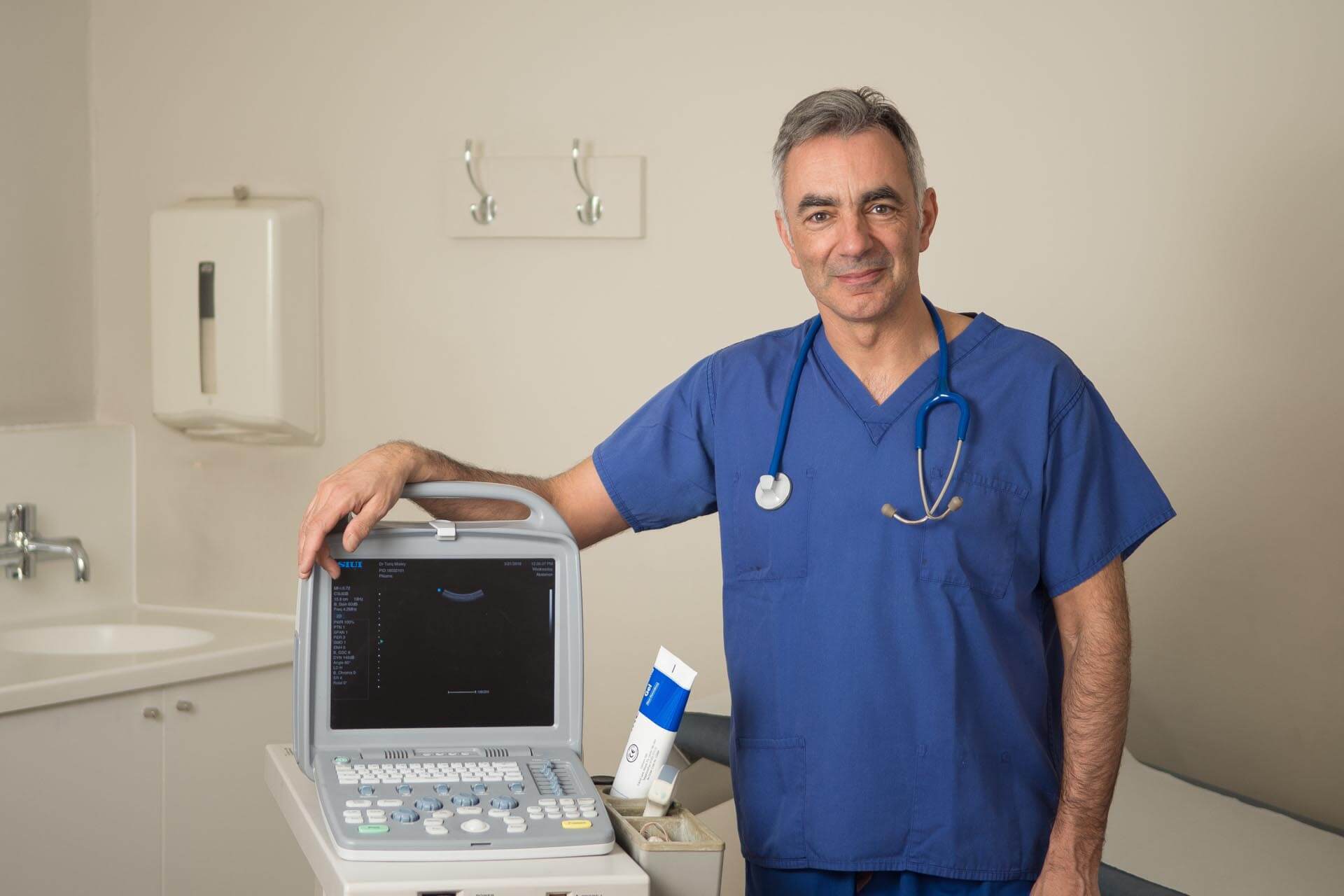 He took time out of his general training to spend 3 years working with Mr Adam Magos (a pioneer in Minimally Invasive Surgery) being trained in laparoscopic and hysteroscopic (keyhole) surgery as well as conducting clinical research. Following this he spent a year working in Sydney, Australia gaining further experience in keyhole surgery and particular experience in the management of fertility problems.
In 2003 he was appointed as Consultant in Obstetrics and Gynaecology at St. Mary's Hospital in Paddington London.
With more than 25 years of experience in Obstetrics & Gynaecology Mr Miskry is one of the senior consultants at St Mary's. In his NHS role, as well as working on the labour ward managing complicated pregnancies he has regular outpatient clinics and a number of operating lists. He is involved in both undergraduate and postgraduate teaching including as a preceptor for training in minimal access surgery for the Royal College of Obstetricians & Gynaecologists.
He is the Lead for Complex Benign Gynaecological Surgery as well as Lead Surgeon for the BSGE (British Society of Gynaecological Endoscopy) accredited Endometriosis Surgical Centre at Imperial. Mr Miskry has continued to develop an interest in clinical research and regularly has articles published in the medical literature as well as presentations at national and international meetings.
He is married with two children, loves cinema and keeps fit by running and cycling.
Request an appointment
Clinics are three times a week and Gail will help you arrange a time to see Mr Miskry and if necessary a scan on the same day.
If you are pregnant, you can expect to have a number of routine tests and appointments and you can find out more about the schedule of care here.
Appointments can be arranged by phone or email.
Appointments & Correspondence
020 7935 0189
Mr Miskry sees patients for outpatient consultations at 148 Harley Street, London. He admits patients for private obstetric care at the Lindo Wing, St Mary's Hospital in Paddington and at the Portland Hospital in Great Portland Street. He provides gynaecological surgery at the Lindo Wing and at King Edward VII's Hospital.
What our patients say about us
thank you so much for the fantastic care both before, during and after Alice's birth…we felt in extremely safe and capable hands at the time of her delivery, which was a huge relief. Many, many thanks for your skill and dedication
thank you for your care, advice and skilful surgery
you were so reassuring and I really appreciate how patient you were with me always…you made everything so easy
thank you so much for the medical expertise and all the care you have given us over the last 6 years
thank you for all of your support, patience, good humour and, above all, exceptional knowledge and skill during the pregnancies and births of our children
a heartfelt thank you for everything you've done…and delivering our precious baby safely. We found you to be extremely professional, caring and reassuring at an extremely difficult time for us
we will always appreciate the great care and support you have given us through all our pregnancies
this was a very difficult time for us, often filled with anxiety and worry and we could not have wished for a better obstetrician to guide us through this
I couldn't have asked for a better surgeon
thank you so much! From my first appointment with you to the last you filled me with confidence and made me feel at ease
FAQs
These are some of our most commonly asked questions, but you can see all of them here
Do I need a GP referral for private treatment?
No. However if you have private medical insurance please check with your insurer as they may require a GP referral in order to provide cover.
Where does Mr Miskry see patients?
All clinics are held at 148 Harley Street.
Where does Mr Miskry perform operations?
The Lindo Wing, St Mary's Hospital and King Edward VII's Hospital.
If I have a private consultation will this alter my care in the NHS?
No. Your treatment or position on an NHS waiting list will not be affected by having had a private consultation/surgery.
Are tests included in my consultation fee?
Any tests Mr Miskry recommends as part of your care are payable directly to the clinic/lab/hospital where they are carried out and are not part of our fees.